Although we have been blogging for more than three years now, we had never posted a guest post on our site! Well, it's about time we did, so we joined forces with Kait from
Chickadee Says
on our first guest blog post. If you haven't visited her blog, and you are a food-loving dog person, you are missing out on some delicions recipes and amusing photos of her dog "Tink." Kait is a health-consious blogger in her 20s from Denver who inspires her followers to eat well with her Meatless Monday recipes and vegan dishes, while sneaking in some festive cocktail ideas as well! Speaking of cocktails, she worked her magic and created a drink that represents both her blog and ours. Great job, Kait! We can't wait to try it this weekend!
When the darlings here on Mr. & Mrs. P invited me to guest post, I knew I wanted to fashion a recipe that paid homage to both of our hometowns. This proved to be quite a challenge as Denver and Miami are about as different as they come in terms of both landscape and taste profiles, but I loved the end result.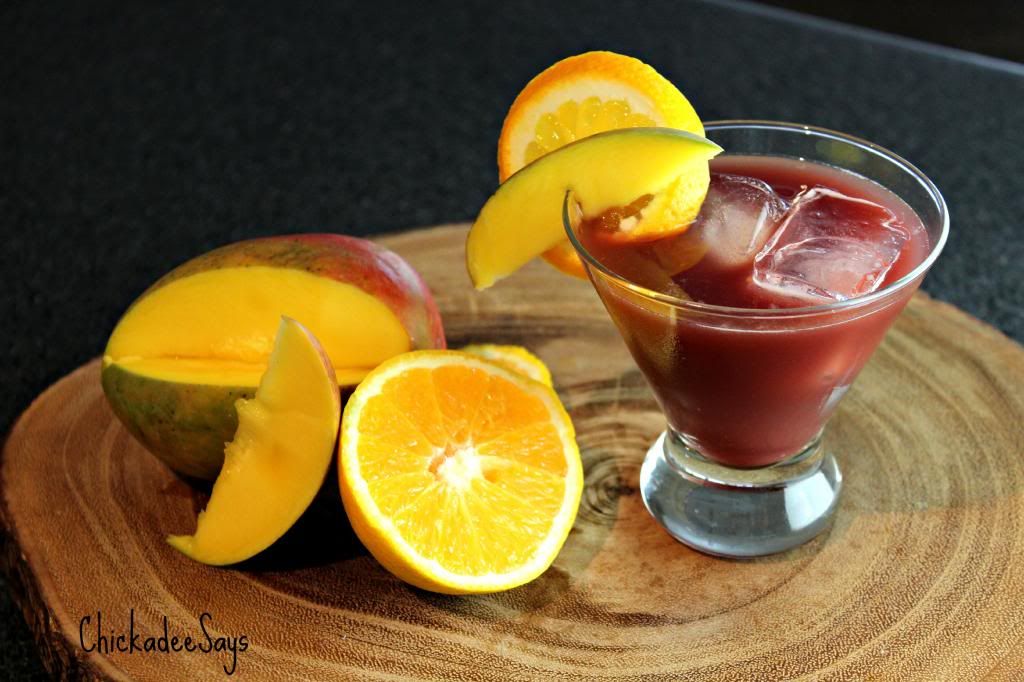 I decided to put a spin on one of the most stereotypical 'beach drinks,' the Sex on the Beach cocktail, and add a bit of Rocky Mountain flair. Sex on the Rockies shakes things up by swapping out the traditional peach schnapps for a Rocky Mountain Blackberry Liqueur, and the cranberry juice for mango nectar, creating an interesting combination of hearty and tropical fruit resulting in a drink that is both beach-light and mountain-stout.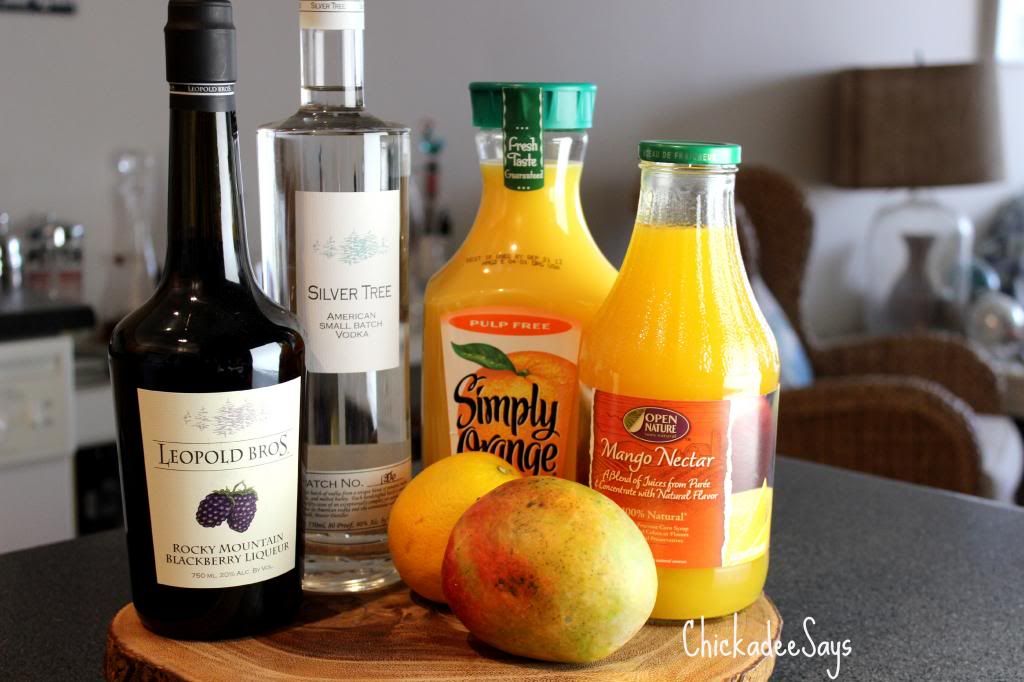 - 1 ½ Ounces Vodka (I used Silver Tree Vodka brewed in Denver, CO)
- 1 Ounce Blackberry Liqueur (I used Leopold Bros Rocky Mountain Blackberry Liqueur)
1. Add vodka, blackberry liqueur, orange juice, and mango nectar to a cocktail shaker.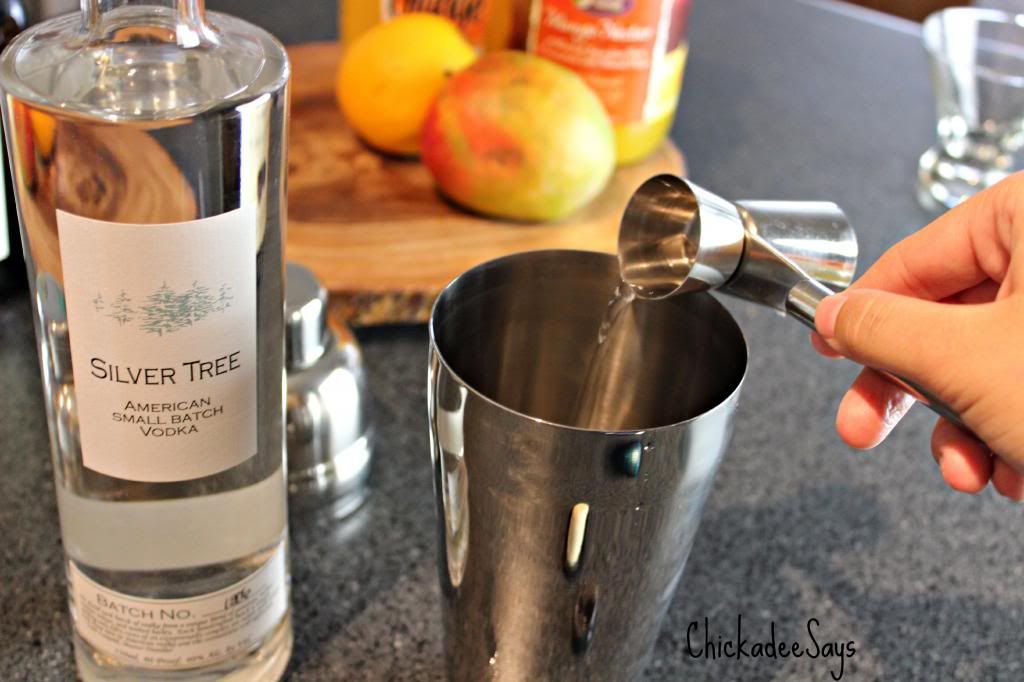 2. Fill the shaker with ice and shake vigorously until all ingredients are mixed well and chilled.
3. Pour the mixture into a cocktail glass filled with ice.
4. Garnish with slices of mango and orange.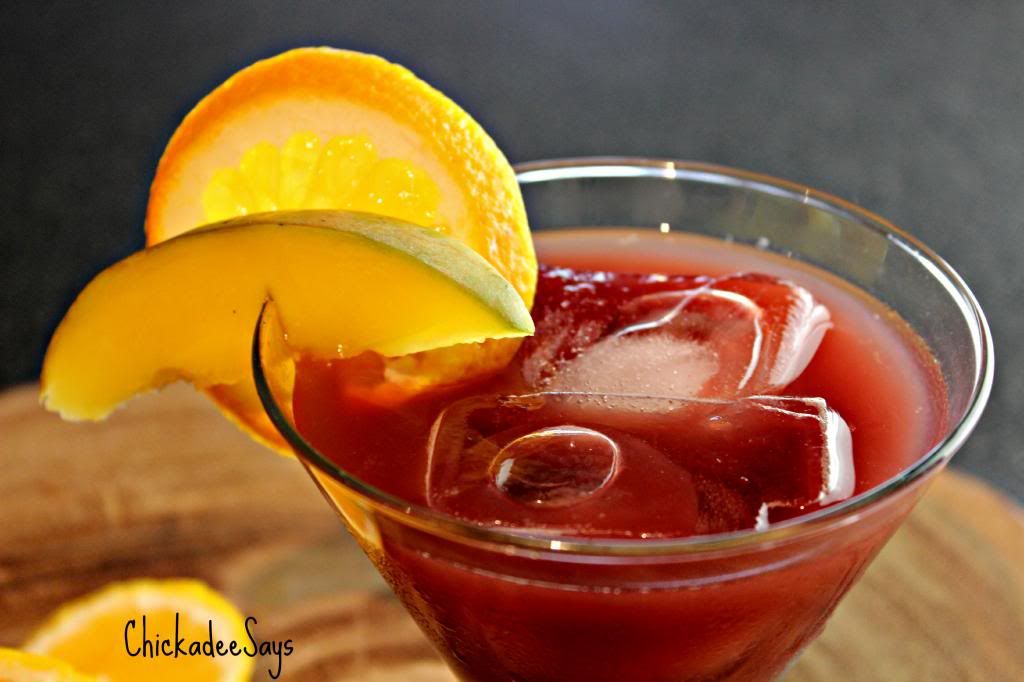 If you would like to see more of my Summer Drink Series concoctions on my healthy living blog click the button below to pop on over!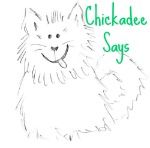 A huge thanks to Mr. & Mrs. P for inviting me to guest post! They are my biggest food blogger crush and I had so much fun dreaming up a cocktail for this post!
xx Kait